Vagrus - The Riven Realms
Location Artwork - Arid Hills
---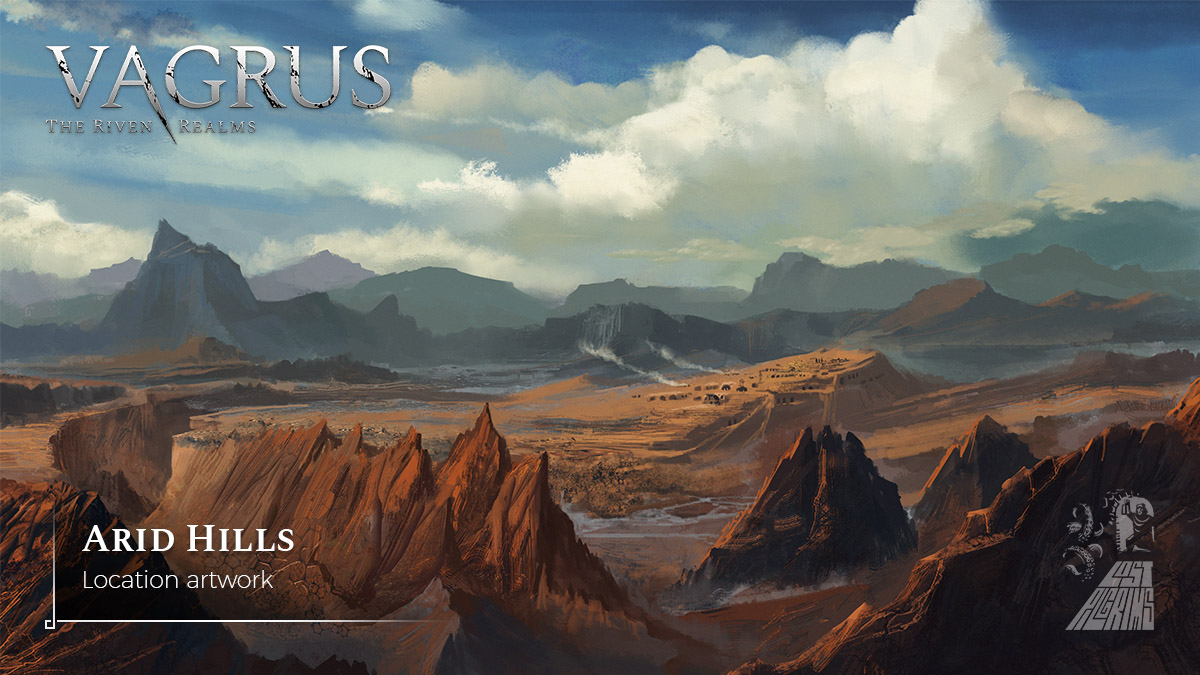 This environment artwork displays one of the many arid hill regions of the Empire, be it the Border Region between the Ashlands and the Jagged Waste, the Windbelt, known for protecting the plains of Hargad Tuul from the constant gale coming from the north, or the Hills of Plenty, nestled snugly beneath the highland that forms the majority of the Dragonlands, guarded and patrolled by mighty Dragonguard forces.

Our crowdfunding campaign is LIVE. Get instant access to the Alpha build now!

Wanna get the game as early as possible with even more content? Please share our pages and posts with your friends through your favorite social media channel(s). Appreciate it!
Fig.co | Steam Store | Website | Youtube Twitter | Facebook | Instagram | Patreon | Discord
Get Vagrus - The Riven Realms