Vagrus - The Riven Realms
Character Artwork - Harvek
---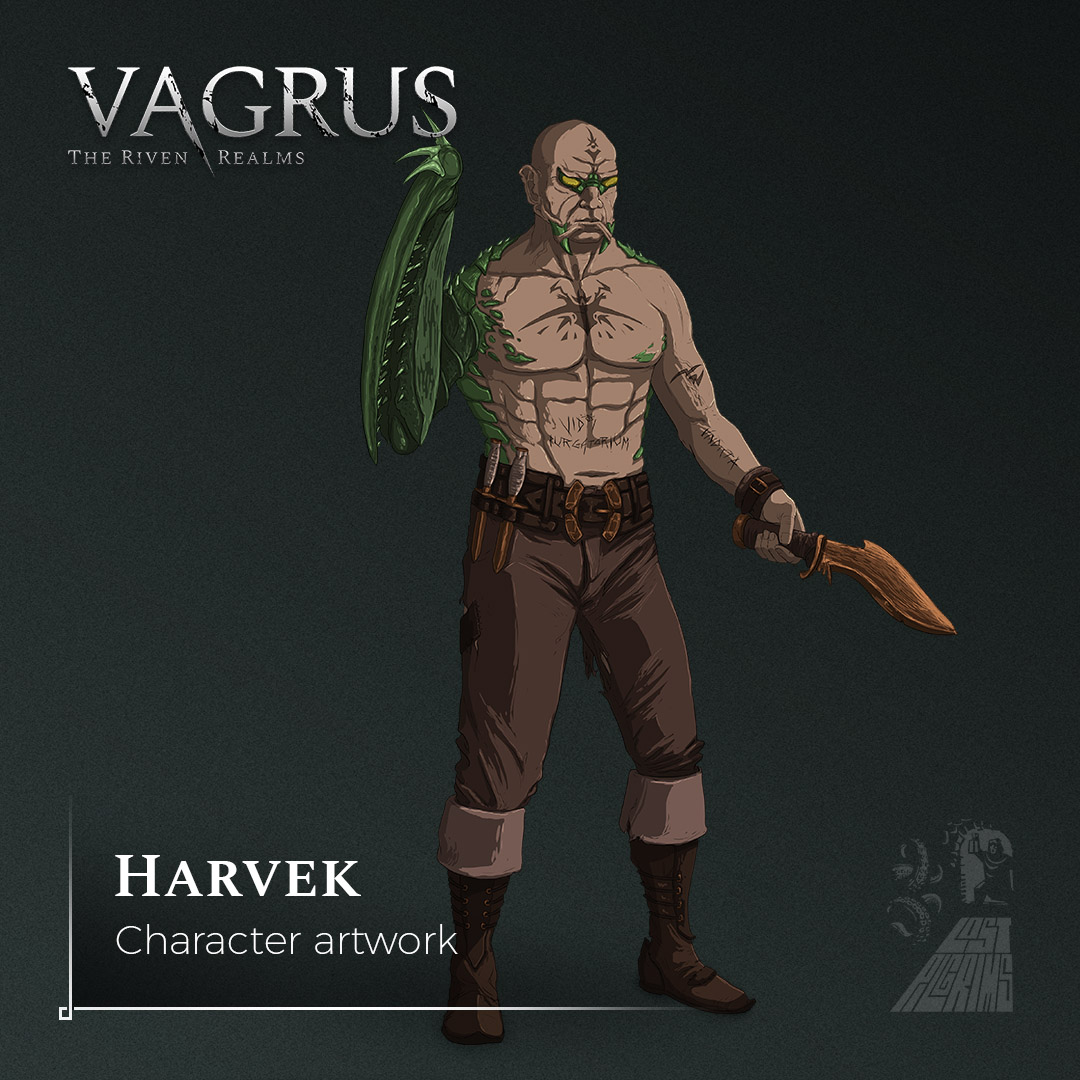 The fellow you can see above is called Harvek, one of the potential Companions you can recruit for your comitatus in the game. As it is probably evident from the design, he is no hero. In fact, Harvek has spent a lot of time in the cruelest, most dangerous penitentiary institutions of the Empire. It may have been for crimes he did not commit but there was certainly enough on his plate to justify the imprisonment nonetheless. Having survived the ordeal, he's now out to find his place again. Harvek is Tainted, that is, a human who has mutated into a new form due to a mysterious arcane disease. These mutations make him an extremely dangerous foe but his real value comes from his contacts in the criminal underworld.

Our crowdfunding campaign is LIVE. Get instant access to the Alpha build now!

Wanna get the game as early as possible with even more content? Please share our pages and posts with your friends through your favorite social media channel(s). Appreciate it!
Fig.co | Steam Store | Website | Youtube Twitter | Facebook | Instagram | Patreon | Discord
Get Vagrus - The Riven Realms