Vagrus - The Riven Realms
Location Artwork - Tavern
---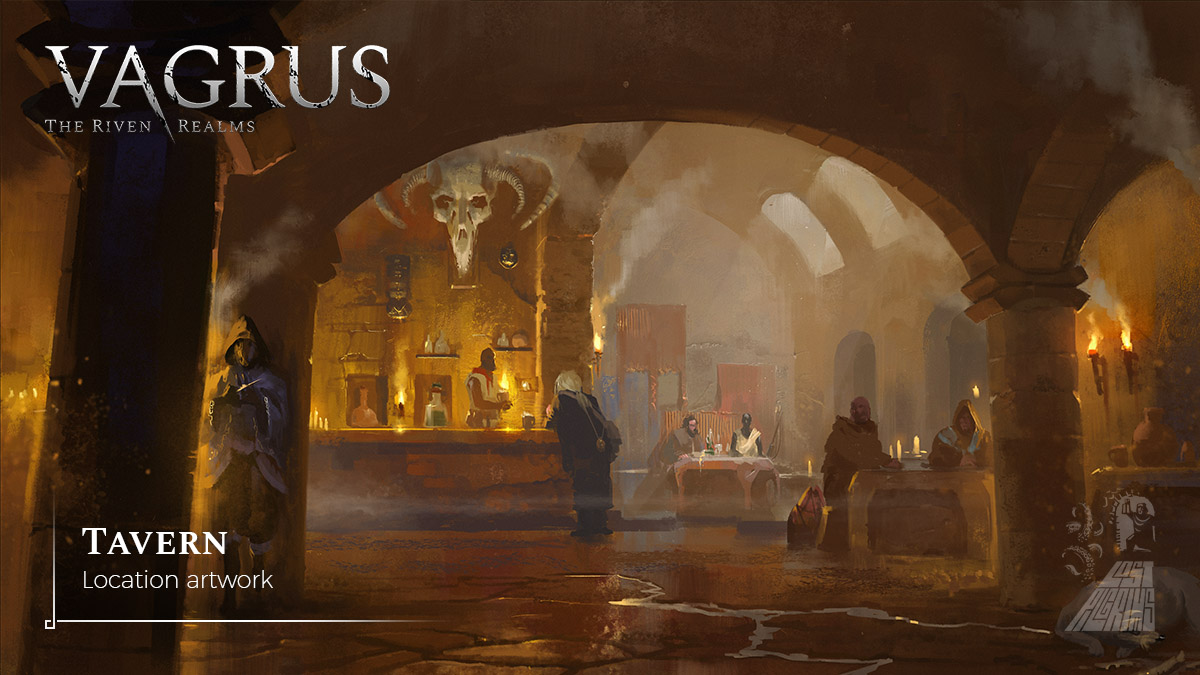 Most fantasy adventures have an inn or two but in our case - in a game where you lead a caravan and its crew on all kinds of journeys - taverns and inns are vital and appear in almost every sizable settlement.
The artwork you can see, the versions of which will serve as a backdrop for such watering holes in Vagrus, was painted by the amazing Péter Kovács. The image perfectly captures the alien feel of the world, the dark and hard fantasy elements, as well as the relatively peaceful atmosphere of an inn.

Our crowdfunding campaign is LIVE. Get instant access to the Alpha build now!

Wanna get the game as early as possible with even more content? Please share our pages and posts with your friends through your favorite social media channel(s). Appreciate it!
Fig.co | Steam Store | Website | Youtube Twitter | Facebook | Instagram | Patreon | Discord