Vagrus - The Riven Realms
Character Poses - Priest of Sergorod
---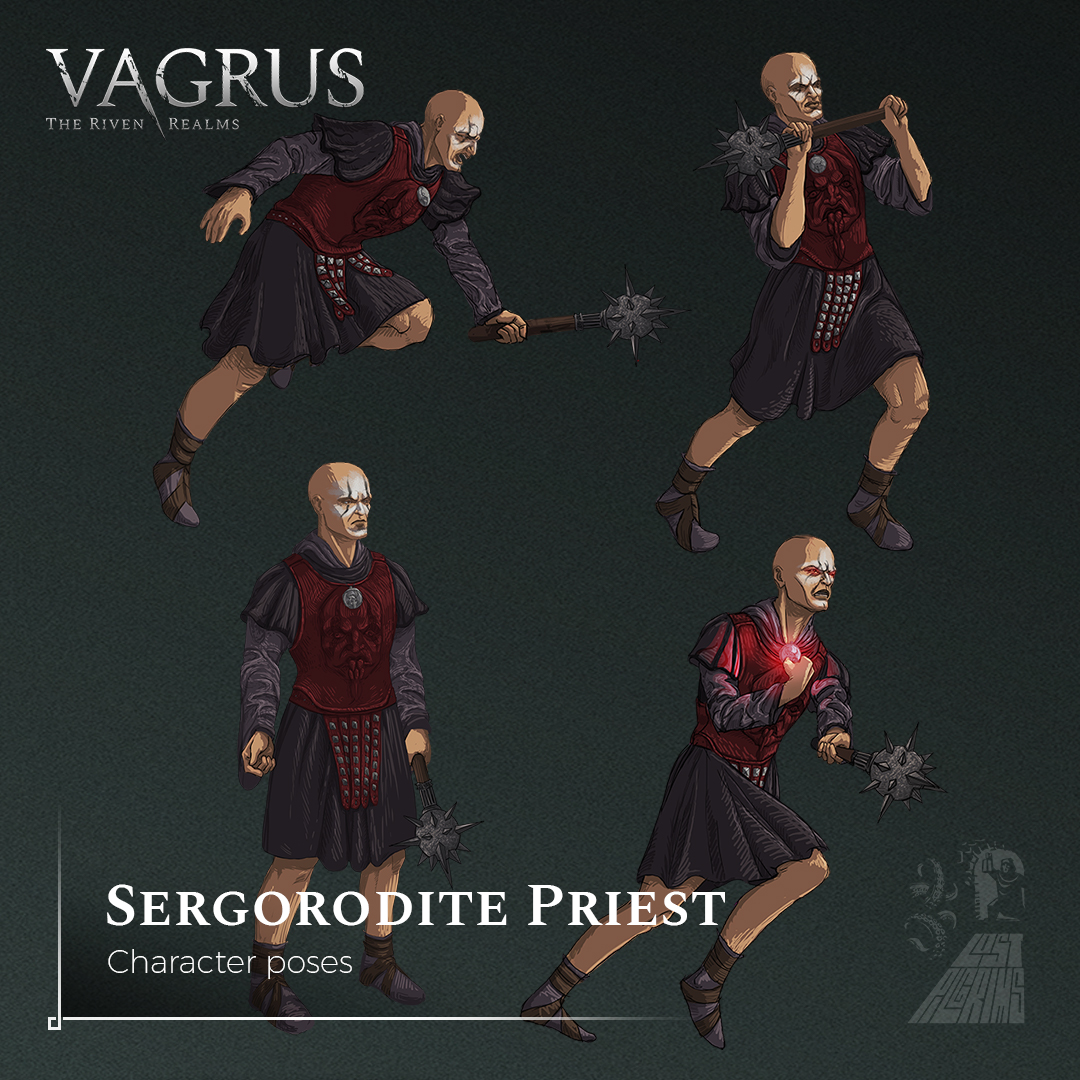 Here's another little character art post. This time, there are four combat poses/phases for the Priest of Sergorod.
Going from top left:
Unholy Smite - A straightforward attack
Defend - Whenever the priest blocks/dodges an attack
Idle - The idle state of the character
Purge - A melee attack that clears all buffs and debuffs on the target enemy (utilizing the just rage of Sergorod, of course)

Our crowdfunding campaign is LIVE. Get instant access to the Alpha build now!

Wanna get the game as early as possible with even more content? Please share our pages and posts with your friends through your favorite social media channel(s). Appreciate it!
Fig.co | Steam Store | Website | Youtube | Twitter | Facebook | Instagram | Patreon | Discord | GoG
Get Vagrus - The Riven Realms