Vagrus - The Riven Realms
Character Poses - Executor
---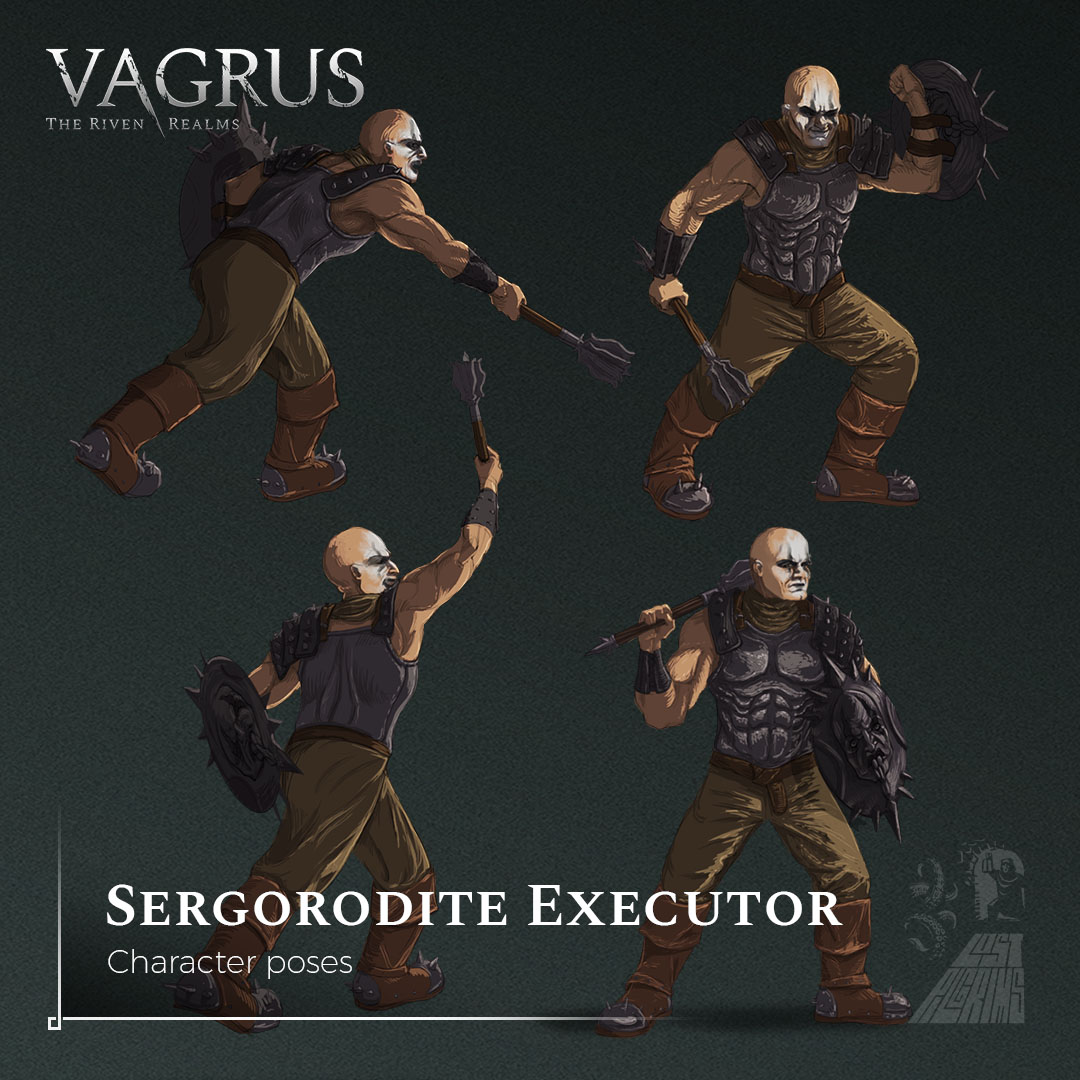 Time for dynamic character combat poses again!
The Executor of Sergorod is in full swing on these images, courtesy of Szonja. The phases are (from left to right):
Shattering Blow - and armor point reducing attack.
Block - the Executor uses his shield to block attacks.
Smashing Blow - a base attack against a single target.
Idle - Exector stands idle.


Our crowdfunding campaign is LIVE. Get instant access to the Alpha build now!

Wanna get the game as early as possible with even more content? Please share our pages and posts with your friends through your favorite social media channel(s). Appreciate it!
Fig.co | Steam Store | Website | Youtube Twitter | Facebook | Instagram | Patreon | Discord
Get Vagrus - The Riven Realms