Vagrus - The Riven Realms
The new build with the Trade System is OUT for our closed Alpha backers!
---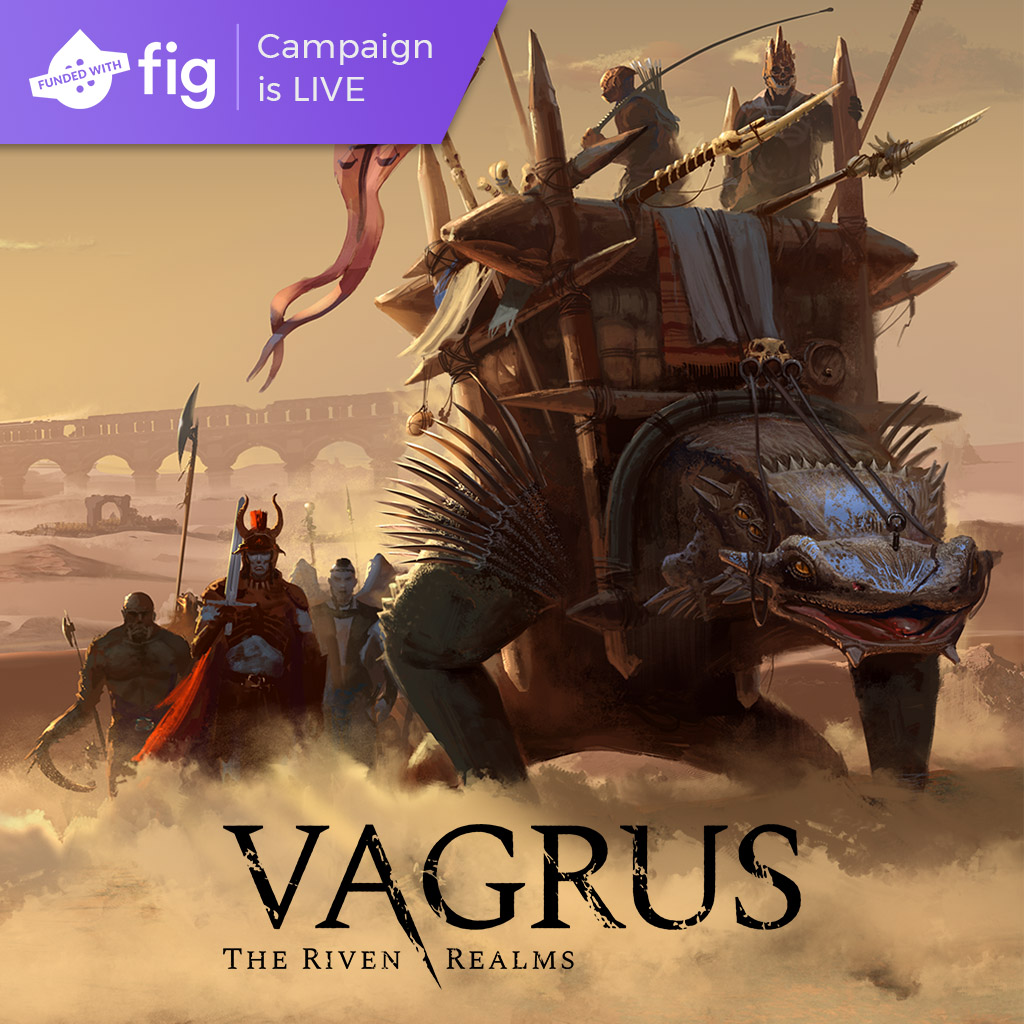 Hey Everyone,
Here's a quick update about our closed Alpha build available for our crowdfunding backers over at Fig.
So, who's ready to earn some coin through good old fashioned commerce? Yes, it is now possible in the game! It's of course goddam hard to keep it in sync with the rest of the game.
Or is it not? You need to try it yourself to learn the truth. Let us know how it goes!
- Not the actual goods and locations as some might consider it a spoiler but whether you could make some.
PATCH NOTES 0.4.0.
New Features / Content
- The first version of the new Trade Pricing System (including Equipment availability on the settlement Markets) has been implemented, read more about it here: https://www.fig.co/campaigns/vagrus-the-riven-realms/updates/945
- A dozen+ new goods and equipment added to the game . Not all has the related function, though. Yes, we're purposely teasing you all with 'gives bonus in Crew Combat'. * wink-wink *
Game design changes
- Updated stack sizes for most goods to work better with the new trading system
- Some Market related Tutorial steps changed too
- Rebalanced the Insight flow, both how much perks, etc. cost and how much is gained through events. Very unlike us it happens to be a net positive impact.
- Mortally wounded companions can't be deployed (as originally intended)
- Changing deputy roles is available only during camping (as originally intended)
Bug Fixes
- Downed tutorial bug fix
- Removed New Day Autosave bug that sometime broke the event flow
- Fixed the Intro glitch when replayed from the Main Menu
- Fixed various smaller bugs
Coming up next
Now that Trade Pricing System has been deployed, we are moving on to developing Milestone 6: Crew Combat Alpha, while parallel continue to create and test content for the Open-World part of Vagrus.

Our crowdfunding campaign is LIVE. Get instant access to the Alpha build now!

Wanna get the game as early as possible with even more content? Please share our pages and posts with your friends through your favorite social media channel(s). Appreciate it!
Fig.co | Steam Store | Website | Youtube Twitter | Facebook | Instagram | Patreon | Discord
Files
FIG-ONLY-Vagrus-Open_Access_Linux_0.4.0.zip
600 MB
Aug 08, 2019