Vagrus - The Riven Realms
Project Update - Character Art Variations
---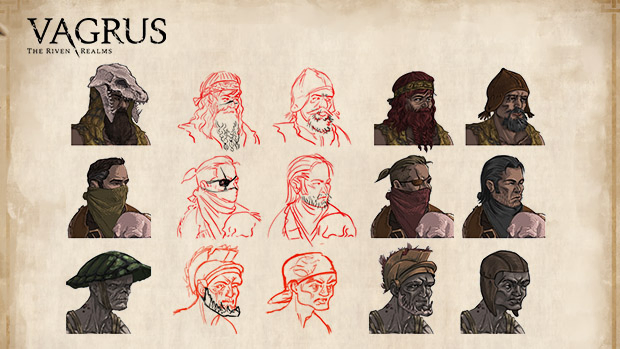 Hey everyone,
we thought we would share with you a glimpse into character art work that has been coming along for a while now. You may have noticed that common enemies in-game (like certain outlaws or Orc warriors) have received new variants when it comes to looks and well, this is how it began - concepts and outlines and ideas that ended up reworked until we picked the three or four we thought would be best. We believe that these small but significant variations give a lot of diversity to the roster of your more common foes and we hope you feel the same! Have at them!
The Lost Pilgrims Team

Our crowdfunding campaign is LIVE. Take part in our Early Access journey!

Wanna get the game as early as possible with even more content? Please share our pages and posts with your friends through your favorite social media channel(s). Appreciate it!
Discord | Fig.co | Steam_Store | GOG.com | Website Youtube | Twitter | Facebook | Instagram | Patreon
Get Vagrus - The Riven Realms