Vagrus - The Riven Realms
Project Update - New Map Section
---
In line with our efforts to have more frequent content updates for Vagrus, we released one such update yesterday that involves the salt flats of northeastern Jagged Waste. Expect endless expanses of white lake beds, a cruel 'work camp' with corrupt leadership, Dragon riders, faction politics, miners, clandestine conspiracies, spying, secrets, and salt. Lots of salt.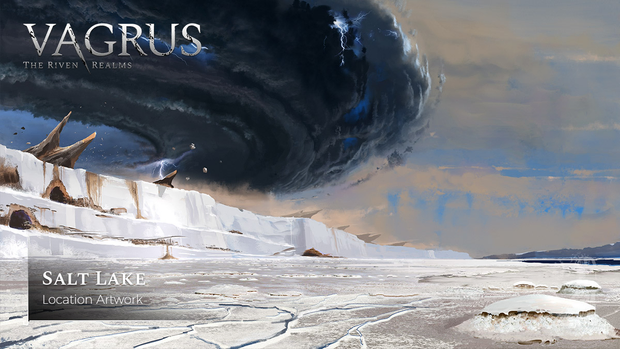 The twin salt basins north of the Crimson Gate and the Hills of Plenty includes - among other things - the town of Salum, where the Dragonlands is in control of a faltering salt mining operation and seems to be oblivious to certain issues surrounding it. Is someone hiding something? You'll have to dig deeper to find out. Or just harvest salt and try to get rich in the process.
The Lost Pilgrims Team

Our crowdfunding campaign is LIVE. Take part in our Early Access journey!

Wanna get the game as early as possible with even more content? Please share our pages and posts with your friends through your favorite social media channel(s). Appreciate it!
Discord | Fig.co | Steam_Store | GOG.com | Website Youtube | Twitter | Facebook | Instagram | Patreon
Get Vagrus - The Riven Realms