Vagrus - The Riven Realms
Review time by Indie Evolution Gaming
---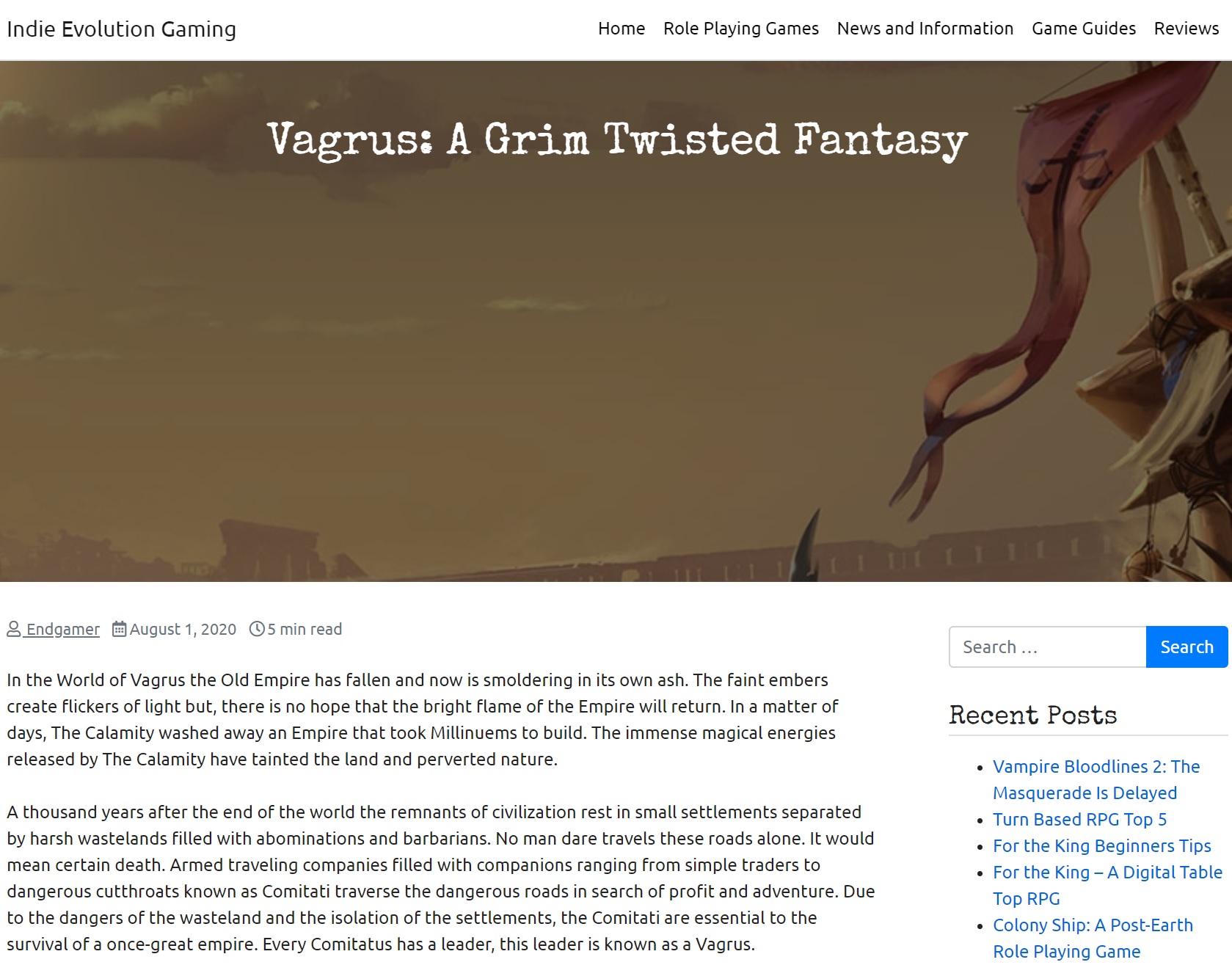 Here is a review written by Indie Evolution Gaming, a little introduction to the Vagrus - The Riven Realms. He touches on the settings, the game play and mechanics. Enjoy!

Our crowdfunding campaign is LIVE. Get instant access to the Alpha build now!

Wanna get the game as early as possible with even more content? Please share our pages and posts with your friends through your favorite social media channel(s). Appreciate it!
Fig.co | Steam Store | Website | Youtube Twitter | Facebook | Instagram | Patreon | Discord
Get Vagrus - The Riven Realms