Vagrus - The Riven Realms
#Letsplay Wednesday by Nookrium
---
Today's Let's Play is with Nookrium!
The Demo of Vagrus is more story-driven, so we would not want to spoil it for you. However, our dear friend Nookrium agreed to stream the open-world part for you.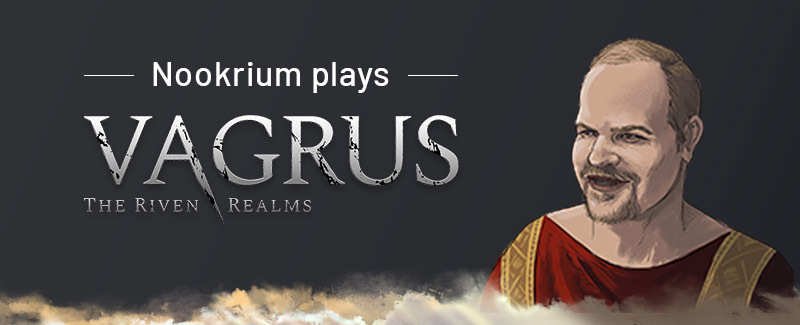 He is in fact looking to meet himself in the game: we love his indie game videos so much that we decided to use his likeness for a non-player character (NPC) portrait. Spoiler: he did!

If you liked his Youtube video on Vagrus, check out his other content on Youtube!

Our crowdfunding campaign is LIVE. Get instant access to the Alpha build now!

Wanna get the game as early as possible with even more content? Please share our pages and posts with your friends through your favorite social media channel(s). Appreciate it!
Fig.co | Steam Store | Website | Youtube Twitter | Facebook | Instagram | Patreon | Discord
Get Vagrus - The Riven Realms