Vagrus - The Riven Realms
Character Artwork - Murmillo
---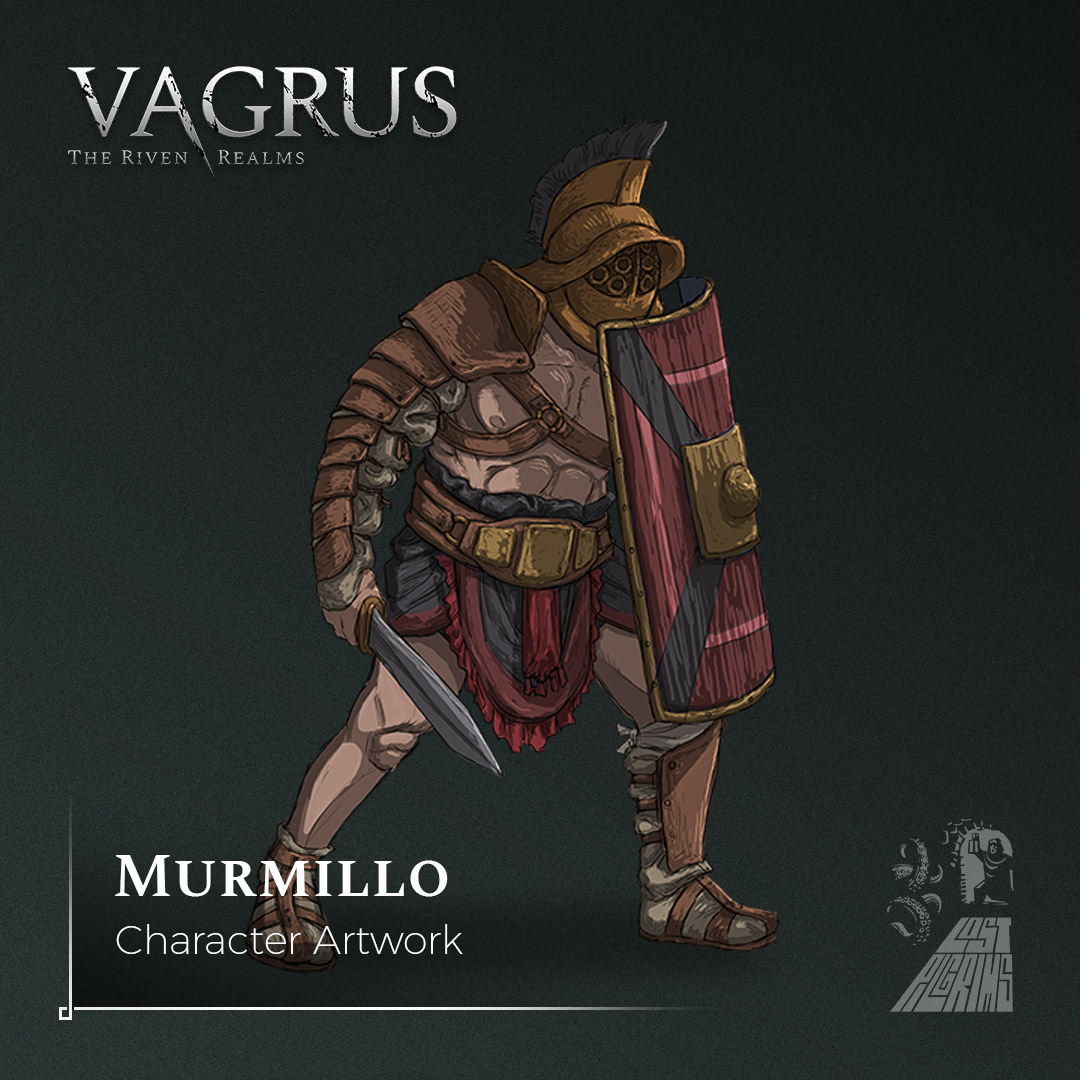 Murmillo is a gladiator type from ancient Rome, one of the most iconic in fact, so when it came to designing gladiators for the world of Vagrus, there was no question about including one that looks and feels exactly like the real world warrior of the same name. We wanted to change it around a bit to make it compatible with the pseudo-Roman fantasy world, but these changes are subtle at best, like the absence of fish imagery, bronze used for the metal parts due to the rarity of harder metals, as well as a different loincloth and belt.
Combat-wise, Murmillo will mostly be encountered in arena fights, which will be a fairly common type of voluntary encounter in cities. As expected, these fellows are very resilient, and their shields block all but the most powerful attacks. Moreover, any other enemy standing next to them receives a defense bonus. Picking apart a team of gladiators led by a Murmillo will be no easy task.

Our crowdfunding campaign is LIVE. Take part in our Early Access journey!

Wanna get the game as early as possible with even more content? Please share our pages and posts with your friends through your favorite social media channel(s). Appreciate it!
Discord | Fig.co | Steam_Store | GOG.com | Website Youtube | Twitter | Facebook | Instagram | Patreon
Get Vagrus - The Riven Realms