Vagrus - The Riven Realms
Character Artwork - Grufta
---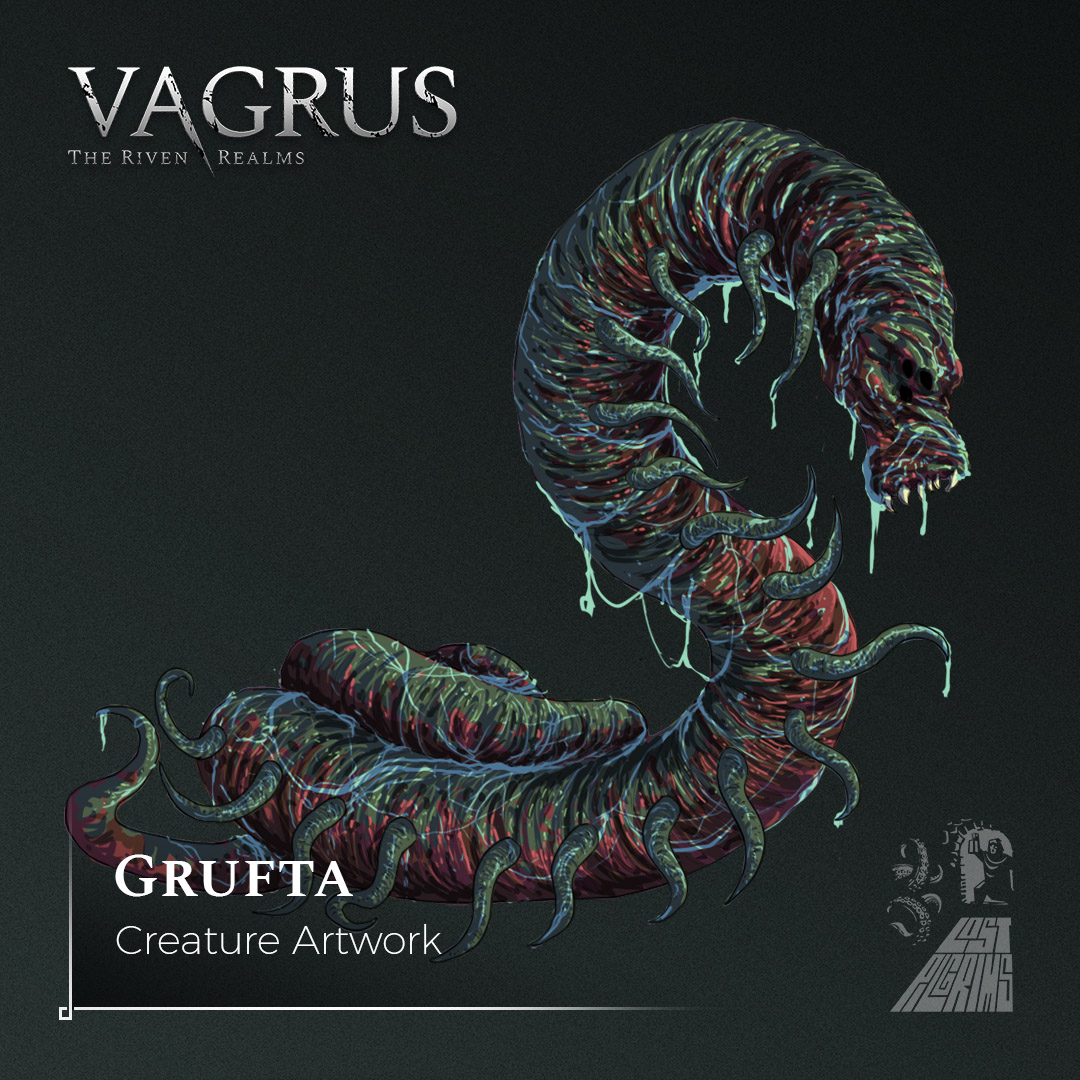 Grufta are disgusting, worm-like creatures that dwell and prosper in filth - and in great cities like Tor'Zag's Shelter, filth is in abundance. Grown specimen are large enough to hunt people, and even though they live in sewers and caves far from the homes of folk, they often slither out to catch the unwary.
When Tamás started working on the Grufta, we discussed how the creature should ooze revulsion (pun not intended). The colors and the moving little tendrils all invoke the images of parasites in our minds and the Grufta are just that: huge, man-eating parasites. Soon you will see how your Companions can stomach these poisonous worms.

Our crowdfunding campaign is LIVE. Get instant access to the Alpha build now!

Wanna get the game as early as possible with even more content? Please share our pages and posts with your friends through your favorite social media channel(s). Appreciate it!
Fig.co | Steam Store | Website | Youtube Twitter | Facebook | Instagram | Patreon | Discord