Vagrus - The Riven Realms
Merry Xmas and a Happy New Year!
---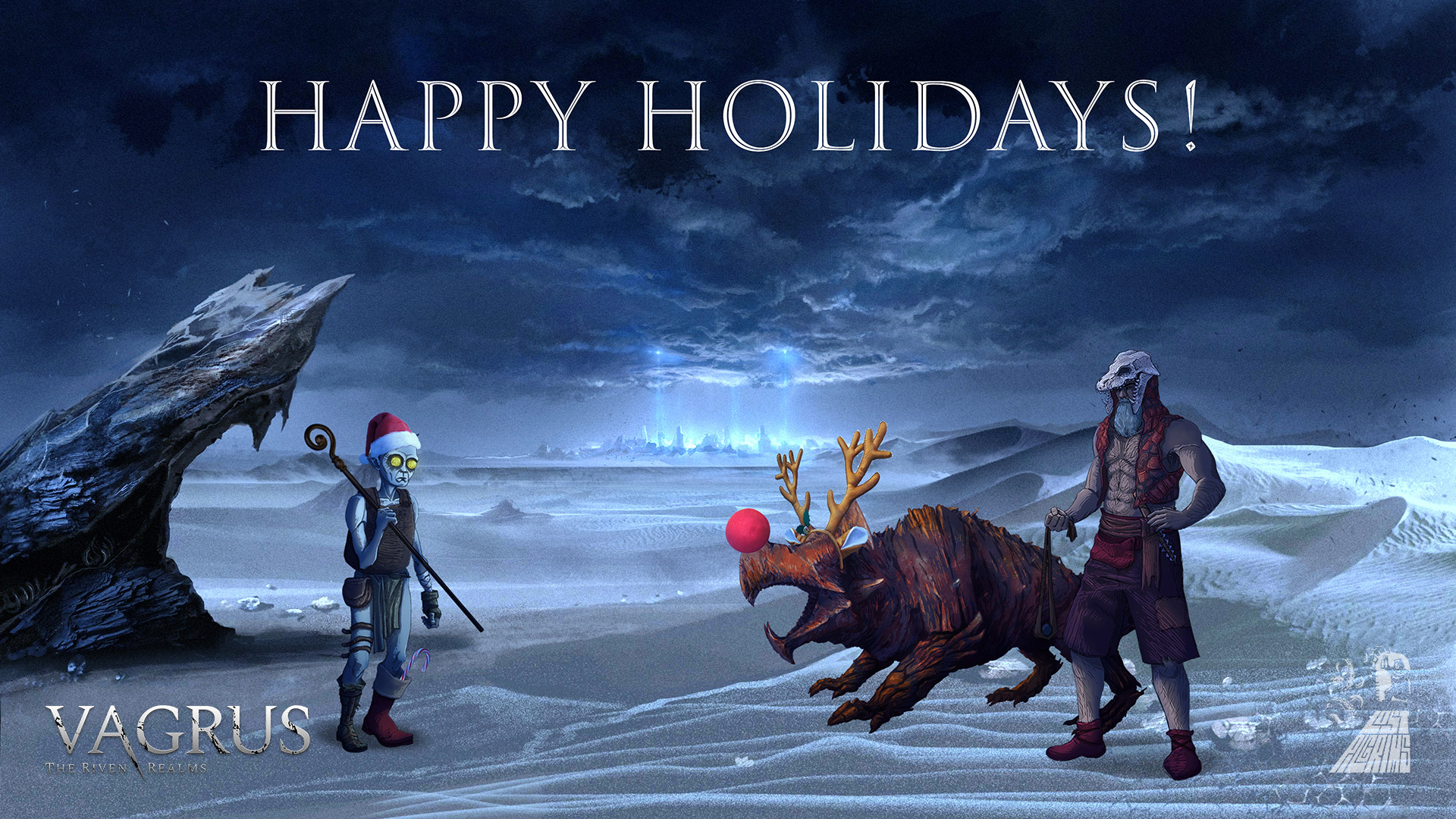 We at Lost Pilgrims Studio wish you guys all Merry Christmas (or whatever else you celebrate in your neck of the woods!) and a Happy Year 2020! We hope you get presents as awesome as we got when we could start working on our dream project over two years ago. Keep a weather eye on the horizon, as early next year we'll deliver something we've been very, very hard at work for a long time now. :)
The Lost Pilgrims Team

Our crowdfunding campaign is LIVE. Get instant access to the Alpha build now!

Wanna get the game as early as possible with even more content? Please share our pages and posts with your friends through your favorite social media channel(s). Appreciate it!
Fig.co | Steam Store | Website | Youtube Twitter | Facebook | Instagram | Patreon | Discord